Commercial Landscaping
LEADING COMMERCIAL LANDSCAPING COMPANY IN DUBAI
Avail the Scenic Commercial Landscaping Services
Our commercial landscaping is subsequently refined, delicate, and amiable that showcases the current trends, lifestyle, style, and aura of our clients. We have experienced professional experts in regular mowing, seasonal plantings, mulch application, weeding, and pruning, fertilization, and unified pest management. Under the commercial landscaping services we construct, install and maintain developed lawns, patios, gardens, trees, yards, shrubs, related grounds, and other outdoor spaces. We ensure weeds control, good plant growth, and hedges stay in the right shape adding to the beautification of commercial space.
Choose Aqar – the Leading commercial landscaping contractor in Dubai for outstanding results!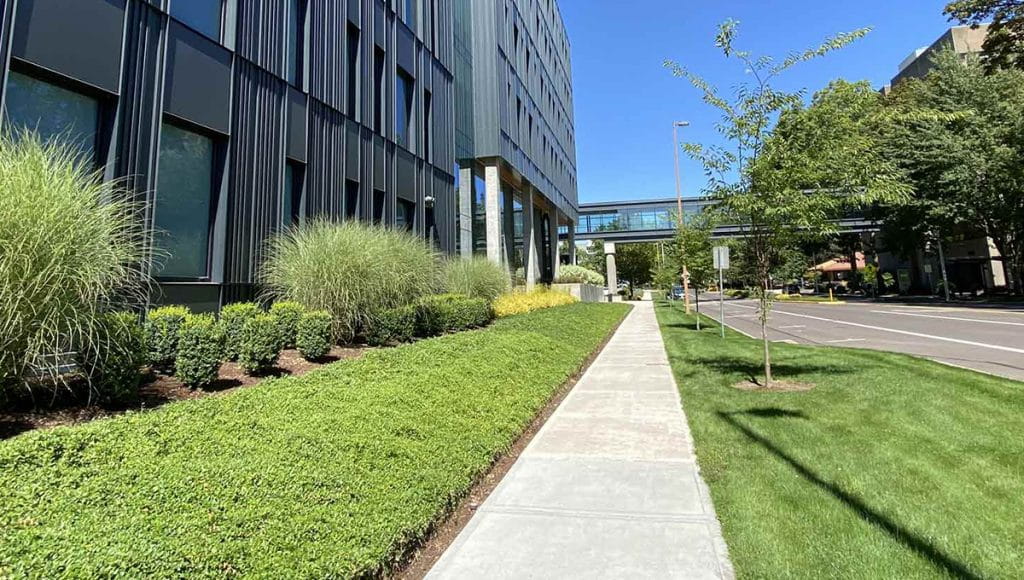 Choose Aqar Professionals for the Trusted Commercial Landscaping
We have a team of professionals committed to delivering premium commercial landscaping services with high quality and absolute integrity. From maintenance of lawns, gardens, reshaping to lighting, Aqar is the one-stop destination for your different landscaping needs. We cover a range of property types including commercial buildings, hospitals & clinics, office buildings, retail buildings, apartment communities, service areas, and other commercial properties
The Best Commercial Landscaping Solutions
At Aqar, you also get the advantage of time-saving as we believe in delivering a project before the deadline. You also get the solution to your Seasonal Flower Planting, Commercial Irrigation Services, Landscape Enhancements, Softscaping, Hardscaping, Commercial Lighting, and other needs. Our comprehensive services are the right choice for your commercial landscaping in Dubai need. We have a portfolio of iconic projects delivered successfully. You can visit us online to have a look at our successful projects and gratified clients located at different places.
Communication has never been a problem at Aqar. For the convenience of our valued clients, we have facilitated hassle-free communication. You can write to us using our dedicated email address. Alternatively, you can also call us on our published contact numbers. You can also allow us to connect with you for a detailed discussion and your commercial landscaping in Dubai or other area needs.
The importance of commercial landscaping has increased its demand tremendously. Today there are many service providers engaged in offering landscaping services. We at Aqar have efficient workmen, engineers, and support staff involved in serving clients for more than 2 decades.
Under our Commercial Landscape Service, we cover  
Frequently Asked Questions