Landscaping Company in Dubai
AQAR NURSERY
Aqar nursery offers high-quality horticultural products to the landscaping region in the UAE, Aqar has been operating in the UAE for over two decades, and the nursery offers a great selection of premium tropical plants.
Our large modern nursery is located at Al Dhaid, Al Shuwaib Rd, Fujairah. The nursery is spread over an area of 200,000 sq. ft with large quantities of shrubs, ground covers, tall grasses, cactus, and succulents.
Our facility includes several propagation chambers with the ability to produce a vast number of plants over 45 days. We produce and propagate all types of plants from Trees, Shrubs, Succulents, tall Grasses, Climbers, Groundcovers, and Seasonal Plants.
Aqar nursery can supply to projects of any magnitude. Aqar is also able to provide site nursery construction and maintenance services from start to completion.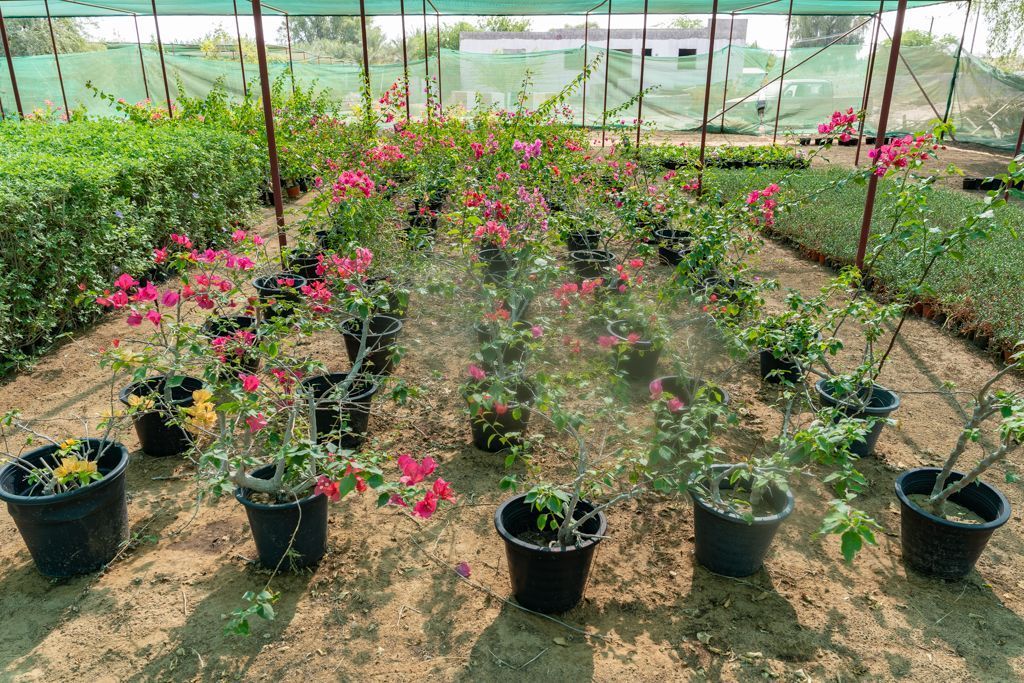 Aqar has in-house facilities to propagate, store, transport, and procure high-quality planting material from all around the world.
Facilities: Aqar has a well-developed support system of logistics, Aqar is part of several international associations for the obtaining of the finest planting materials and landscaping accessories. Aqar successfully combines two essential requirements of precise growing conditions with the latest agricultural technology to provide the plants with the most advanced growth environment, Aqar has an urbane greenhouse that is furnished with state of the art technology for the propagation of an extensive variety of high-quality plants with varied climatic requirements. Our team has more than two decades of experience and ensures that all our customer needs are full filled to their satisfaction.